#5343
San Francisco Metro

Cute Boba and Hawaiin BBQ restaurant for sale in Half Moon Bay
$98,000
Sold
Absentee run Boba tea and Hawaiian restaurant for sale in Shopping Center of Half Moon Bay. They are located in a strip mall where hwy 92 meets hwy 1 so it's very central whether you're coming or going. There is plenty of parking and a Safeway in the shopping complex. Beside Hawaiin BBQ, they serve popcorn chicken, Gyoza variety of boba tea drinks. Lease is $2500 plus CAM Charge. There is a 8 feet type 1 hood, grease trap, grill, flat griddle and much more! Can convert subject to landlord approval.
This is a The Real Estate Discount Concept listing.
Commercial Realtor Tommy Tran DRE License #01439113
Lease
Region:
San Francisco Metro

Total Monthly Rent:
$3,000
Financials
Last Year's Annual Gross:
$250,000
Last Year's Owner's Cash Flow:
$90,000
Operations
Hours Open:
Currently closed
Facilities
# of Parking Spots:
plenty
Highlights
Can convert into other concepts
open kitchen with type 1 hood
ample parking
Financing
Will Seller Lend To Buyer:
Yes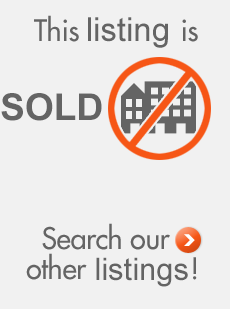 Demographics
| Population | 5-mi |
| --- | --- |
| 2014 Total Population | 15,223 |
| Households | 5-mi |
| 2010 Number Of Households | 6,675 |
| 2010 Persons Per Household | 2.74 |
| Median House Value | $742,500 |
| Income Per Household | $100,394 |
| Businesses | 5-mi |
| 2009 Number Of Businesses | 434 |
| 2012 Number Of Employees | 8,244 |
| 2012 Total Annual Payroll | $156,498,000 |
click for more demographic info
Disclaimer
This information has been secured from sources we believe to be reliable but we make no representations, warranties, express or implied, as to the accuracy of the information. Listing broker has been given enough information to provide only a preliminary interest in the property. The materials are not to be considered fact. The information contained herein is not a substitute for thorough due diligence investigation. References to square footage, zoning, use, or age are approximate. Any renderings should be considered conceptual in nature and such renderings do not represent the current condition or what can or may be done to the property. Neither broker or landlord represent that this space is suitable for your use. Tenant or Buyer must verify the information at their own expense and bears all the risk for any inaccuracies.
Other Listings in the Area

Let's Connect
510-500-7975
Social Media



© Copyright 2022 Powered By BBMT, Inc ® Registered Trademark. All Rights Reserved.