#5451
San Francisco East Bay

Vietnamese restaurant in Large shopping center of Livermore
$150,000
Sold
Vietnamese restaurant located in large strip mall on N Vasco rd in Livermore . There is Starbucks, Carl Jr. and Indian restaurant nearby. Approximately 1400 square feet with full kitchen and long type 1 hood, 44 seating and many kitchen equipments. Lease is $3585.00 which cover water, garbage and CAM charges. Can convert into Thai, Singapore, Sushi or Korean cuisine.
This is a EXP Commercial of California, Inc listing.
Business brokering-Industrial-Retail-Leases Tommy Tran DRE License #01439113
Lease
Region:
San Francisco East Bay

Lease Term:
There is 4.5yr +5yr+5yr option on lease
Total Monthly Rent:
$3,585
Operations
# of Full-Time Employees:
2
# of Part-Time Employees:
1
Hours Open:
Open Monday - Saturday 11-9pm, Closed Sunday
Facilities
# of Parking Spots:
ample parking
Financing
Will Seller Lend To Buyer:
No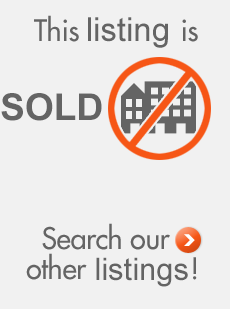 Demographics
| Population | 5-mi |
| --- | --- |
| 2014 Total Population | 39,062 |
| Households | 5-mi |
| 2010 Number Of Households | 13,019 |
| 2010 Persons Per Household | 2.82 |
| Median House Value | $430,300 |
| Income Per Household | $95,716 |
| Businesses | 5-mi |
| 2009 Number Of Businesses | 988 |
| 2012 Number Of Employees | 33,708 |
| 2012 Total Annual Payroll | $930,165,000 |
click for more demographic info
Disclaimer
This information has been secured from sources we believe to be reliable but we make no representations, warranties, express or implied, as to the accuracy of the information. Listing broker has been given enough information to provide only a preliminary interest in the property. The materials are not to be considered fact. The information contained herein is not a substitute for thorough due diligence investigation. References to square footage, zoning, use, or age are approximate. Any renderings should be considered conceptual in nature and such renderings do not represent the current condition or what can or may be done to the property. Neither broker or landlord represent that this space is suitable for your use. Tenant or Buyer must verify the information at their own expense and bears all the risk for any inaccuracies.

Let's Connect
510-500-7975
Social Media



© Copyright 2023 Powered By BBMT, Inc ® Registered Trademark. All Rights Reserved.