HIGH TRAFFIC FOOD COURT LOCATION
This Newly Built Restaurant is FOR SALE due to a partnership dispute. Fully Built and approved for a Mediterranean style Cuisine and Ready to Re-Open Now!! You can Keep the name, menu, concept for same low price OR bring your concept and see if Landlord will approve you.
Beautifully Built in one of Ventura Counties Malls the Restaurant has Granite Front Counters with 2 Cashier POS Stations Areas, a Large Hot unit to accommodate 5 - full,1 - 1/2 and 6 - 1/3 rd pan and a cold unit having 2 full sized slots (that can hold up to 12 - 1/3 rd pans). Cooking is done under the hood in front area for guest viewing and pulling attention to the freshly prepared foods as they cook.
Restaurant has DIGITAL MENU BOARDS!!!!!! You can WOW the guests with pictures and change specials at a click of a mouse!!!
PRICED AT ONLY $72000...Seller has invested a sizable amount of money to get this location built and opened and is willing to sell to a Well Qualified Buyer at a drastically reduced price from the original costs.
Because of the Malls tenant requirements this location will require a Buyer that is well funded with an above average net worth, high credit score and experience as an owner operator of a successful restaurant. Buyer will need to be pre qualified before this location can be shared.
Because this is a high traffic location the rent is approx $8,350.00 with CAM a total monthly payment of $10,500.00 verses a 10% of sales if higher.
Current Lease specifies Fresh & Healthy Mediterranean Food but there may be other options for proven concepts as long as they do not directly compete with current concepts. Concepts there presently are Sandwiches/ Salads, Japanese Teriyaki, PHO Vietnamese, Pizza/ Italian, Chinese and Asian BBQ.
Equipment list: ALL NEW and Used only a few months!!
- True Megatop salad prep table
- Pitco Fryer (2 basket)
- GSW 4 Burners
- GSW Grill
- Axis Vertical Broilers
- True Megatop prep table
- True Freezer (1 door)
- Dry Storage Shelving
- Hot Unit (front serving area)
-Cold Unit (front serving area)
- Walk in Cooler approx. 10' x 7'
To Get Started GO TO the "SIGN NDA" tab and complete NDA.
Once you have visited this business Contact the Agent with your credentials for pre approval and what your concept is...
DO NOT CONTACT MALL DIRECTLY.. Seller MUST accept an offer before we can present it to the Mall!!!
This is a a Paramount Restaurant Brokers, Inc. listing.
Restaurant Broker Stuart Schlosser DRE License #01809021
Lease
Region:
Thousand Oaks - Camarillo - Ventura

Lease Term:
10 year lease
Total Monthly Rent:
$10,470
Security Deposit:
$31,400
Highlights
HIGH FOOT TRAFFIC
BRAND NEW RESTAURANT
CAM includes Dinning Area Maintenance
Common Area Rest Rooms mall maintained
Easy entrance to Food Court from Parking Lot
Financing
Will Seller Lend To Buyer:
No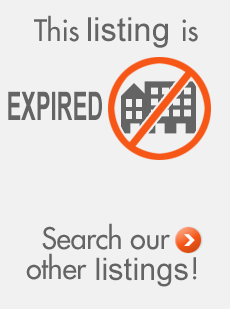 Demographics
| | | |
| --- | --- | --- |
| Population | 3-mi. | 5-mi |
| 2014 Total Population | 20,664 | 98,772 |
| Households | 3-mi. | 5-mi |
| 2010 Number Of Households | 8,374 | 36,760 |
| 2010 Persons Per Household | 2.43 | 2.64 |
| Median House Value | $760,600 | $630,502 |
| Income Per Household | $101,146 | $99,195 |
| Businesses | 3-mi. | 5-mi |
| 2009 Number Of Businesses | 1,442 | 4,625 |
| 2012 Number Of Employees | 30,142 | 109,302 |
| 2012 Total Annual Payroll | $1,020,952,000 | $3,118,818,000 |
click for more demographic info
Disclaimer
Notice: The User (that's you reading this) of this Website understands that Paramount Restaurant Brokers, Inc. ("Broker") or its agent(s) do not audit or verify any above information given to or gathered by Broker or its agent(s) from Seller, our Client, or make any warranties or representations as to its accuracy or completeness of the information provided, nor in any way guarantee future business performance. The User should perform a complete and detailed due diligence on the business and or real estate before buying it. In some cases, foreward looking statements may have been made but these statements are absolutely no guarantees of future performance of the business as each User has differing skills sets to either grow the business or kill the business. Owning a business is a risky venture, but can also be a rewarding one. The User of this website is solely responsible to examine and investigate the Business and or real estate, its assets, liabilities, financial statements, tax returns, and any other facts which might influence the User's purchase decision or the price the User is willing to pay. Any decision by User to purchase the Business shall be based solely on User's own investigation and that of User's legal, tax, and other advisors and not that of Broker or its agent(s). Any listing information may change at any time without any notice to User.