5 stars Yelp reviews Beauty salon for sale in Cupertino near Apple spaceship and interstate 280. This is a clean and top notch salon with the most incredible team of stylists specializing in up to date advanced coloring techniques and Keratin Smoothing Treatments. Approximately 1277 square feet with ADA restroom. The shop comes with 11 hair stations, 3 shampoo bowl, washer and dryer, refrigerator, camera system, and TV. Owner is renting the chairs to 2 people for $1250/month each And another two people for $950/each month for each.
Apple, Cupertino's largest employer, employs thousands of people who work at Apple Park, located nearby the salon.
Salon Located near Proposed Vallco Town Center project in Cupertino :
The plan to redevelop the failing Vallco Mall includes 2,402 housing units, 400,000 square feet of retail space, 1.8 million square feet of office space and a 30-acre rooftop park.
This is a The Real Estate Discount Concept listing.
Commercial Realtor Tommy Tran DRE License #01439113
Lease
Region:
Santa Clara County

Lease Term:
There is 4 year left plus 5 yr option
Facilities
# of Parking Spots:
plaza
Highlights
Prime location in upscale neighborhood
got lots growth potential
Financing
Will Seller Lend To Buyer:
No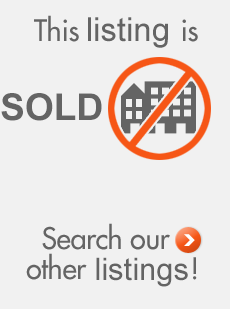 Demographics
| Population | 3-mi. | 5-mi |
| --- | --- | --- |
| 2014 Total Population | 61,864 | 116,192 |
| Households | 3-mi. | 5-mi |
| 2010 Number Of Households | 21,122 | 39,998 |
| 2010 Persons Per Household | 2.86 | 2.83 |
| Median House Value | $1,000,000 | $1,000,000 |
| Income Per Household | $127,870 | $144,122 |
| Businesses | 3-mi. | 5-mi |
| 2009 Number Of Businesses | 1,658 | 2,824 |
| 2012 Number Of Employees | 65,922 | 80,856 |
| 2012 Total Annual Payroll | $4,294,967,295 | $4,294,967,295 |
click for more demographic info
Disclaimer
This information has been secured from sources we believe to be reliable but we make no representations, warranties, express or implied, as to the accuracy of the information. Listing broker has been given enough information to provide only a preliminary interest in the property. The materials are not to be considered fact. The information contained herein is not a substitute for thorough due diligence investigation. References to square footage, zoning, use, or age are approximate. Any renderings should be considered conceptual in nature and such renderings do not represent the current condition or what can or may be done to the property. Neither broker or landlord represent that this space is suitable for your use. Tenant or Buyer must verify the information at their own expense and bears all the risk for any inaccuracies.